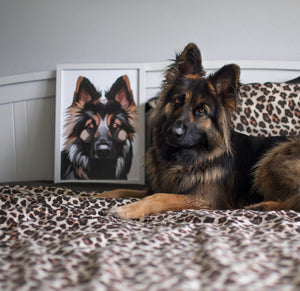 Be honest, our pets rule.
We cuddle them all day, take hundreds of pictures of them, and love to show them off. Of course we do, they are just perfect! That's why we think your pet is our best model. Our talented artists are ready to create the most beautiful artworks of your pet, each in their own style.
━━━
Looking for the perfect decoration, gift or memory? The most beautiful profile pic or even professional logo? My Digital Pet can serve any of these needs and more!